(This is part of our 34 activities/places while in Saudi)
Apakah Desert Diamond?
Dikenali juga dengan nama "Permata Saudi" atau juga "Permata Qaysumah", ia merupakan batu jernih dari jenis quartz yang "agak" berharga dan dikatakan lebih baik dari permata Cubic Zirconium (permata tiruan yang dibuat di kilang yang byk dijual seperti Zyrowski (betoi ke ejaan ni), dll). Dikatakan berada di dalam keluarga batu yang sama dengan amethysts, topaz dan citrine (batu pun ada family apa.. kira usrah jugak la tu).
Penyelidikan saya setakat ini yang belum mencapai tahap kedoktoran falsafah (PHd) merumuskan yang permata padang pasir ini adalah unik kepada negara Timur Tengah sahaja, dan yang utamanya adalah di Saudi. Boleh juga dijumpai di Kuwait dan UAE, tapi dikatakan asalnya dari Saudi jugak yang dihanyutkan ke sana beberapa billion minggu yang lalu.
Perbandingan kekerasan permata tulen dengan permata ini, permata tulen adalah pada kadar kekerasan 10.0 pada skala MOH, dan permata padang pasir pada 7.0 skala MOH. Dengan kekerasan ini memungkinkan ia bisa dipotong membentuk seperti permata yang sebenar.
Permata ini amat terkenal sejak dulu lagi di kalangan expat2. Ada di antara mereka yang hantar permata2 ini ke Thailand untuk dibentuk. Kenapa Thailand? Katanya di Thailand adalah pakar memotong permata dan harga servisnya pun murah. Ada juga kami dengar kawan2 expat Malaysia yang bawak balik batu2 ini dan hantar ke kedai permata untuk dipotong.
Dengan potongan dan gilapan yang betul, dengan mata kasar memang kita tak boleh nak bezakan antara yang tulen dengan yang 'khunsa'. Cuma kerana batu ni dari jenis quartz, ia lebih berat dari permata asli.
Ada juga di kalangan kedai2 di sekitar Riyadh dan Jeddah yang menjual batu2 permata ni, samada yang "raw" atau sudah dibentuk.
Pautan2 berkaitan: Desert Diamond, Diamond Hunting 1
Bentuk batu yang dicari.. ni yang beso la, susah dah nak jumpa skrg ni.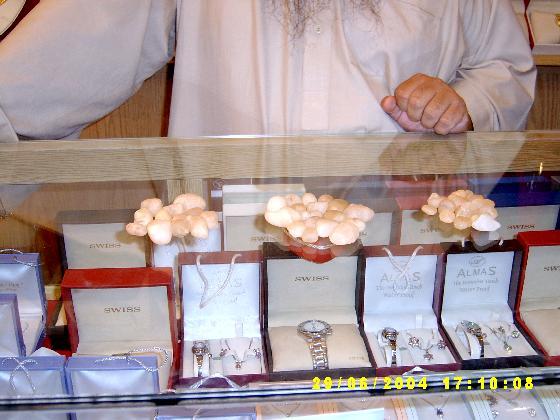 Batu permata ni ada jugak dijual di Dirah. Pernah nampak tak?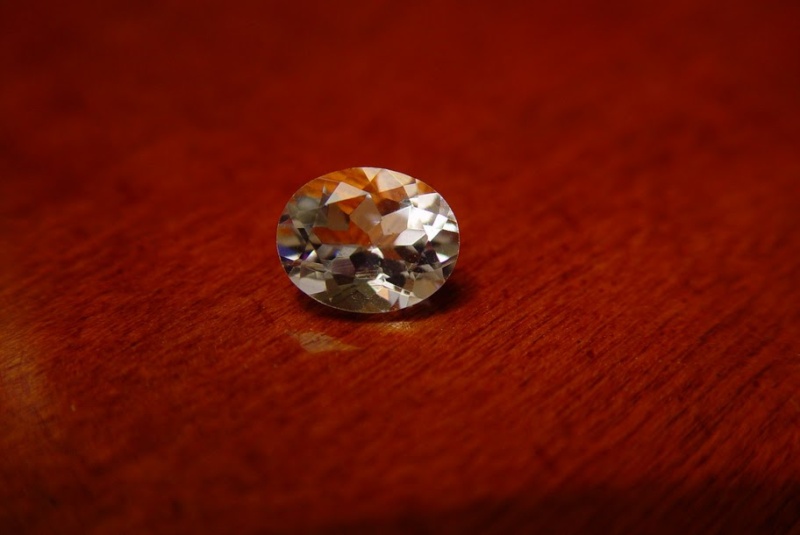 Tengoklah betapa cantiknya lepas dipotong dan dipolish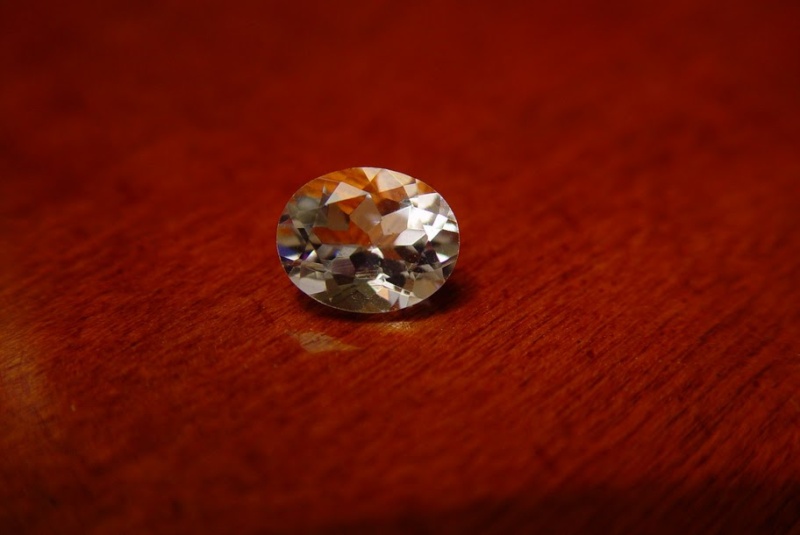 Macam permata betoi..
Disclamer: The pictures above are not mine.
-th